Our Staff
GG Legal lawyers and administrative staff have been at the firm for lengthy periods of time, bringing with them a wealth of knowledge and experience. The continuity of staff has direct benefits for clients, who are able to deal with the same staff through the course of their matter.
Professional Staff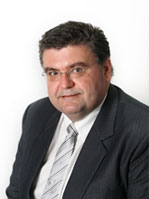 George Grasa
George is a Barrister and Solicitor of the Supreme Court of Western Australia and was admitted to practice on 2 March 1994. George has been admitted to practice for over 20 years and has been a Director of his own firm, GG Legal, since late 2002.
Prior to commencing his own practice, George was articled to John Quigley and then spent 7 years at Mossensons gaining experience in a wide variety of legal issues.
With a Bachelor of Commerce and a LLB, George prides himself on his results-oriented practice. He accepts instructions in the following areas:


Family law
Civil litigation
Probate
Wills
MVIT
Crime
George enjoys his work and focuses on how best to achieve a good outcome for the client without the expense of litigation or protracted negotiations.
A keen soccer fan, George has been heavily involved in the Western Knights soccer club, serving in various volunteer capacities with the managing committee. George was also a board member of Servite College between 2003 and 2007.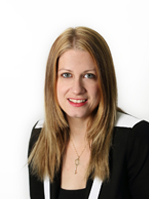 Julie Pivac
Julie is a long term professional staff member of GG legal, starting her legal career as a law clerk in 2004 and going on to articles when she completed her LLB in 2006. Admitted on 2 August 2007, and now a senior lawyer, she enjoys working across several disciplines and accepts instructions in:
Criminal matters
Civil disputes
Family law
Real Estate
Wills, probate and Deceased Estates; and
General Litigation
Appeals
Experienced in appearing in the Magistrate, District, Supreme and Family Courts, mediation venues and Tribunals, Julie uses her practical and common sense approach to achieve the best possible outcomes for her clients.
Julie has also volunteered her services at many cultural events having a strong Croatian background. Julie speaks fluent Croatian and can assist with any language barrier in this area.
Julie's general dictum is that all disputes have a solution.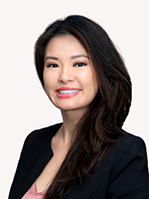 Li-Yen Poon
Li-Yen graduated from the University of Western Australia in 2009 with a Bachelor of Laws. She was admitted as a barrister and solicitor in the Supreme Court of Western Australia in 2010 and in the High Court of Australia in 2011. Li-Yen joined GG Legal in 2019.
Li-Yen has experience in all areas of family law including financial disputes, child welfare matters, same sex relationships and mediations. She manages the conduct of client files from the initial taking of instructions through to completion and implementation of final orders by consent or through litigation. Li-Yen has ample court experience and is adept at appearing on behalf of clients in both federal and state jurisdicitions. Li-Yen also has experience in Wills, Estate and Probate matters.
Outside of work, Li-Yen enjoys cooking, travelling and spending time with her family.
Administrative Staff
Gordana Sliskovic – Office / Accounts Manager
Gordana manages the office as well as the accounts. She also undertakes some paralegal work. Gordana has an extensive administrative background, both in Australia and Croatia, including working for the Consul-General of the Republic of Croatia. Gordana has worked for GG Legal since July 2004 and is a long term, valued employee.